Community Justice Ayrshire want to highlight the work of local organisations across Ayrshire who contribute to reducing re-offending and who work to create better outcomes for those involved in the Justice System.
For this feature we have a focus on the third sector. We want to highlight the positive difference the sector is making in people's lives and in our communities. We also want people to understand the importance of their role in community justice and reducing re-offending.
We hope this information will raise awareness of the importance of third sector services and highlight some of the important work undertaken in our communities.
Today we shine the spotlight on Recovery Enterprises Scotland.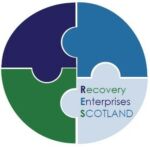 Background
Recovery Enterprises Scotland is an innovative organisation with a social conscience. They aim to work with communities to tackle social issues such as poverty, isolation, and equitable access to support.
Their mission is to improve the quality of the lives of people and families seeking recovery from alcohol, drugs, offending, homelessness, and mental health issues. This is being achieved through the following activities within community settings:
Running a social café focussing on the community, providing affordable meals & catering
Delivery of mobile food provision
Providing volunteering opportunities
Access to skills development training allowing people to upskill, moving into employment & further education
Providing access to peer support
Offering a space encouraging community engagement by service providers responding to local need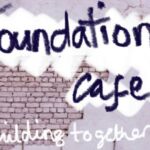 Foundations Cafe
Foundations Café is a family inclusive, supportive, and informal community hub, providing low-cost quality food, encouraging engagement and opportunities for the people of East Ayrshire.
The café is driven by around 20 volunteers, mainly people in recovery, passionate about supporting their local community whilst offering hope and inspiration to vulnerable members – recovery being achievable & possible!
The café is an opportunity for volunteers to develop their skills and confidence; allowing them to build a social network in a safe and welcoming place and offering important information and access to service supports.
As a result of the Covid-19 pandemic the café had to close in March 2020 and will unlikely open in its full capacity for some time. At the time of closing the café had served 900 meals since its launch in November 2019. This approach was changing lives for many and was recognised by several stakeholders as a valuable community asset.
Volunteer feedback:
"I have been offered a full-time job; I haven't worked for 13 years. Being involved with the café has given me so much confidence back and recognising my skills, which has been a major factor in believing I can take the next step forward. I hope there will always be a place for me."
Family feedback:
"My brother has been involved with the recovery cafe for some time now and it's given him a new lease of life and a purpose. The loss of self-worth, motivation and purpose can really destroy a person and I feel that the cafe has been instrumental in restoring that for my brother. I felt proud to see him at the cafe. The atmosphere was so welcoming, and we attend as much as possible with our whole family. My children are also proud of their uncle and loved seeing him in action. What Mark and the team have built is phenomenal. It is a wonderful addition to the community and an invaluable resource for Kilmarnock."
Customer feedback:
"Fantastic atmosphere & very welcoming! Great mix of people & felt very welcomed."
Customer feedback:
"The staff as ever are always lovely, their efforts are very much appreciated. The food was excellent, clean plates all round. Keep up the good work. Thanks a million!"
Customer feedback:
"Thank you so much, this is our first visit to the Foundations Café. The food was lovely, tasty, and warm. It was a lovely friendly atmosphere. Well done to everyone you all work so hard."
Mobile Food Provision & Community Outreach
Like most businesses, Recovery Enterprises had to adapt and think of new innovative ways for service delivery. Through consultation with the café team, they agreed to establish a mobile food provision in North West Kilmarnock. Supporting vulnerable people and families who were identified through local intelligence.
Through the annual membership with FareShare, this provided the team with the regular supply of food items; along with pockets of funding, where they could complement packages with other essential household items purchased weekly from a Cash and Carry.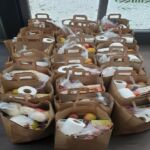 Community outreach is currently taking place on a weekly basis; with the team making up to 90 hampers which include food, toiletries and cleaning items and are then delivered in the community. The hampers have been a lever for initial engagement and through developing trusting relationships, Recovery Enterprises are establishing numerous unmet needs, which they then take forward with local services to address.
The current approach has been well received: since June 2020, Recovery Enterprises have engaged with 150 households (as at 02.03.2021), providing 2657 food parcels; many of these people are not known to services despite their level of need. A regular supply of food items is now being provided to the Blue Triangle Hostel, which is greatly appreciated by their dedicated staff team.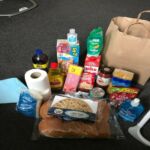 The significant level, and nature of engagement to date, has only been possible through the unique connections with volunteers. We have reached a diverse range of people in the community with needs crossing several agendas. Recovery Enterprises initial goal was providing hampers, as they recognised the level of food insecurity and poverty and are humbled at how the community has welcomed them and opened up about their needs.
Volunteer feedback:
"Great being back out helping in the community, starting to build relationships with vulnerable individuals and families who need support during lockdown! Rewarding!"
Volunteer feedback:
"We must not forget that by helping others we are also helping ourselves!!"
Tenant feedback:
"I never thought we'd end up here, it's been such a difficult 12 months and sadly we're not alone as a family in the struggles we're facing. More people than ever are struggling as we are, and RES are the safety net of our community. The food, the support and referrals to other services are key to the survival and hopefully the recovery of our area."
Volunteer feedback:
"Giving support to people in our community and hearing the impact we are having by communicating with individuals is so touching. The feedback is showing us just how appreciative and thankful they are when receiving the parcels. A Great team effort. Helping others is what it is all about & that makes me smile!"
Tenant feedback:
"You don't know how much this has made my life so much better with food they give me & the small amount of money I have on benefits; it makes my life worth living. If they were not here, I don't know where I would be."
Tenant feedback:
"This has been at times essential to our well-being, not just the food package but the advice & support network that comes with it."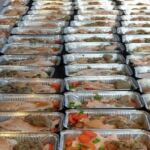 Relationships with Local Services and Businesses
Recovery Enterprises were selected as a partner of a locally established restaurant, Bar Luca, who wanted to support the community during the pandemic. Our partnership formally commenced in November 2020, with the Bar Luca team producing food portions and the Recovery Enterprises team distributing these within north West Kilmarnock.
Recovery Enterprises are also grateful to Browning's the Bakers for their continued support. Since October 2020 they have been providing 100 packs of rolls and potato scones on a weekly basis.
Donations have also been gratefully received from Asda, Morrisons, Odeon, HRM Homecare, Cash for Kids, Factory Shop (Galston), Morrison Construction, HALO Project, Scotia Glazing, and Celebrate Kilmarnock.
"Recovery Enterprises Scotland are a group we have been helping for around 5 months now. They are a dedicated group of volunteers who do so much good work within the community."
Looking to the Future
The goal and aspiration of delivering a 7-day recovery hub has been brought into urgent focus. A recovery hub would provide a safe and secure environment for people's needs to be addressed more promptly, as opposed to having weekly doorstep discussions. The people the team are currently connecting with in the community would proactively engage, along with recovery café customers.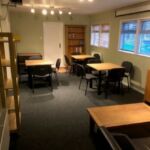 Discussions have been ongoing with the local authority and health board since July 2020 with Recovery Enterprises eager to deliver something unique in East Ayrshire which could be achieved through a hub and bespoke model of delivery. As a result, in November 2020 Recovery Enterprises were issued with a lease for premises in the town centre. There is a great deal of renovation work required and Recovery Enterprises are working behind the scenes to get the premises ready for a more formal launch in the coming month.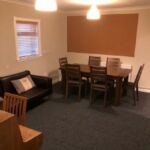 Acknowledgement
Having initially received Alliance self-management funding, Recovery Enterprises were thrilled to learn in September 2020 of being shortlisted within 3 categories of the Self-Management Awards 2020 – Project of the Year; Employability; and Community.
The Alliance, People at the Centre Insights, identified Recovery Enterprises approach for inclusion as a Community Resilience Best Practice Case Study.
PatC Update 16 – Recovery Enterprises Scotland (alliance-scotland.org.uk)
Recovery Enterprises were also recognised in October 2020 as East Ayrshire High Street Heroes.
Further information on Recovery Enterprises Scotland is available in their website –
Home – Recovery Enterprises Scotland Ltd